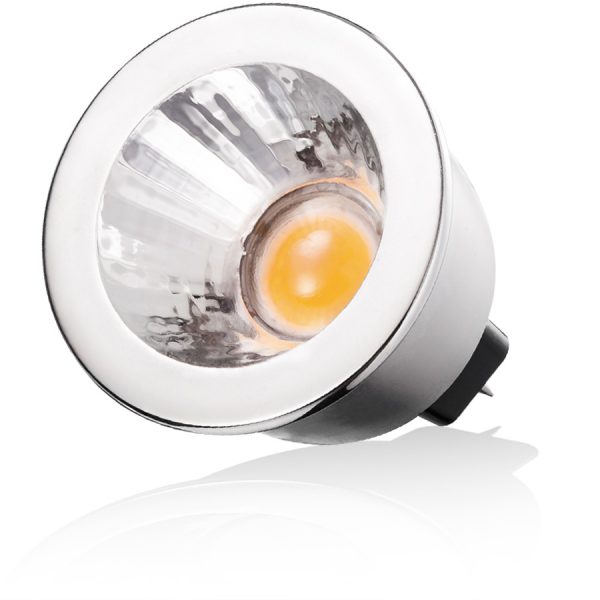 The Reality MR11 LED 3.5W is an LED lamp that matches a halogen lamp in terms of light source and aesthetics. This is achieved with the use of a single Cree LED chip with a reflector built around it. The result is truly warm and gives that arc of light we are all used to seeing with halogen.
Included with the lamp is a 3.5W dimmable LED driver.
The MR11 Reality Lamp is equivalent to a 35W GU10 halogen lamp and, like a halogen lamp, is dimmable.