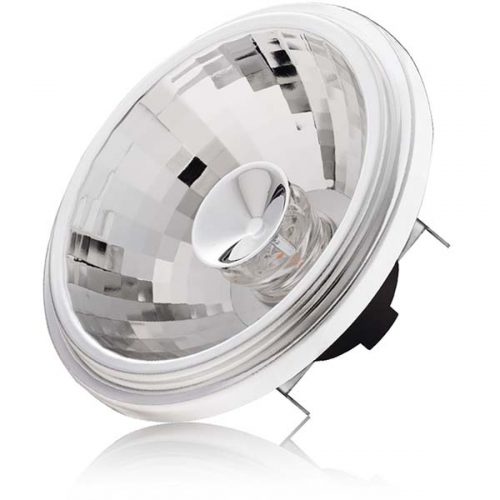 The Dali Dimmable Reality AR111 LED 13W and driver is an LED lamp that matches a halogen lamp in terms of light source and aesthetics. This is achieved with the use of a single Cree LED chip with a reflector built around it. The result is truly warm and gives that arc of light we are all used to seeing with halogen.
Dali (Digital Addressable Lighting Interface) allows each fitting to be individually addressable. Each fitting is assigned a unique static address in the numeric range 0 to 63, making it possible to control up to 64 devices in a standalone system.
The AR111 Reality Lamp is equivalent to a 75W GU10 halogen lamp and, like a halogen lamp, is dimmable.