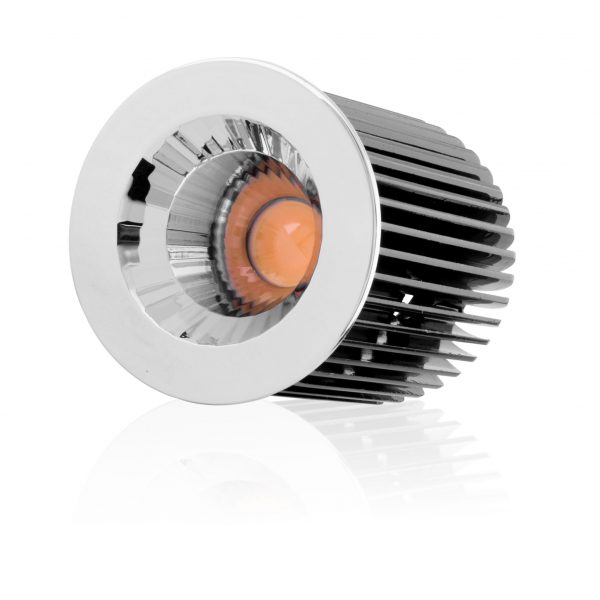 The Pro Reality LED Module is an LED lamp that matches halogen light source. This is achieved with the use of a single Cree LED chip with a reflector built around it. The result is truly warm and gives that arc of light we are all used to seeing with halogen.
We have used an improved circuit for the LED driver for smooth, flicker free dimming. We have fully tested dimming with Lutron and various dimmer modules
The Pro Reality lamps are our most powerful LED lamps yet, but with the benefit of being energy efficient, all complying to the 2013 Part L regulations. The Lamps high lumen output make them ideal for lighting large spaces and high ceilings.
The Pro Reality ranges high CRI makes it ideal for lighting residential interiors, with its superior light bringing out all the colours, materials and textures of the home. The perfect colour spectrum of the light also makes the lamps ideal for lighting artwork and ornaments.